Visit the Windmills: The windmills in Mykonos are an iconic symbol of the island. They offer a fantastic backdrop for photos and are especially beautiful during sunset.
Enjoy the Beaches: In Mykonos there are numerous beautiful beaches. Some popular ones include Paradise Beach, Super Paradise Beach, Psarou Beach, and Ornos Beach. You can relax on the golden sands, swim in the crystal-clear waters, and enjoy various water sports.
Wine tasting : Experience the authentic side of Mykonos Island with a wine tasting experience. The soft Mediterranean climate combined with the rocky soil and the constant breeze called "Meltemi" that blows gently at times, heavily at others, provide unique conditions for cultivating grapes. Excellent varieties of grapes like Aedani, Asirtiko, Athiri, Monemvasia or Malvazia, Mandilaria, Blegleri, Mavromoschato, Rodomousi and Stavrochioti are used from local winemakers for producing tasteful and colourful white and red wines. Feel welcomed to taste different flavors and set your imagination free to travel around amongst several Aegean Islands by having a private Wine tasting session. You may also enjoy a bottle of wine in your room, in Barbarossa restaurant or you may take it with you back home, as part of an unforgettable experience.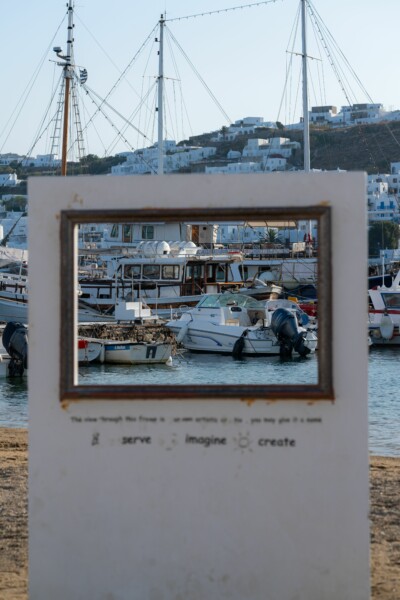 Entertaining cooking : Greek cuisine isn't just about eating, it's a way of life. Bring home some special skills. Embark on a culinary journey that blends the art of cooking with the joy of entertainment, promising an unforgettable experience for your taste buds and your soul. Ignite your passion for food and entertainment – reserve your spot now and get ready to stir up some fun!
Visit Ano Mera village: For a more traditional experience, visit Ano Mera, a peaceful village in the center of the island. Here you can explore the Monastery of Panagia Tourliani and enjoy authentic Greek cuisine.
Cultural Events and Festivals: Mykonos hosts various cultural events and festivals throughout the year. Keep an eye out for music festivals, art exhibitions, and local celebrations to experience the island's cultural scene.